ADVANCED
3D
A

BIM

for the historical and architectural heritage
The Advanced 3D models, resulting from a
multidisciplinary know-how, enable to protect,
promote and analyse the Heritage in all its aspects.
Thanks to its unique technologies and rigorous working
and testing procedures, the team of GeomaticsCube
can provide certified Advanced 3D models.
Designers can analyse and consult the models
for study or designing issues through the
technologies available in the shop.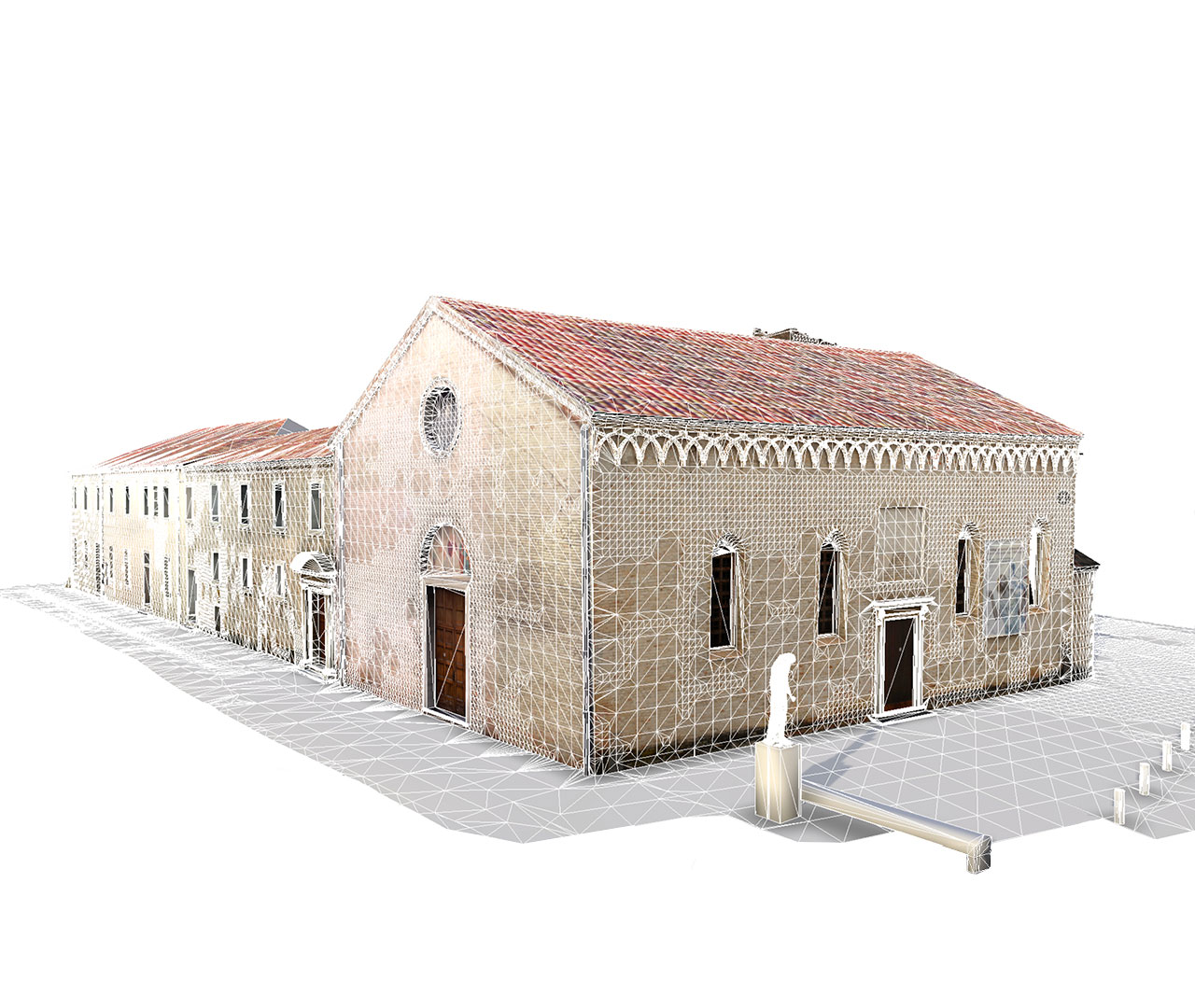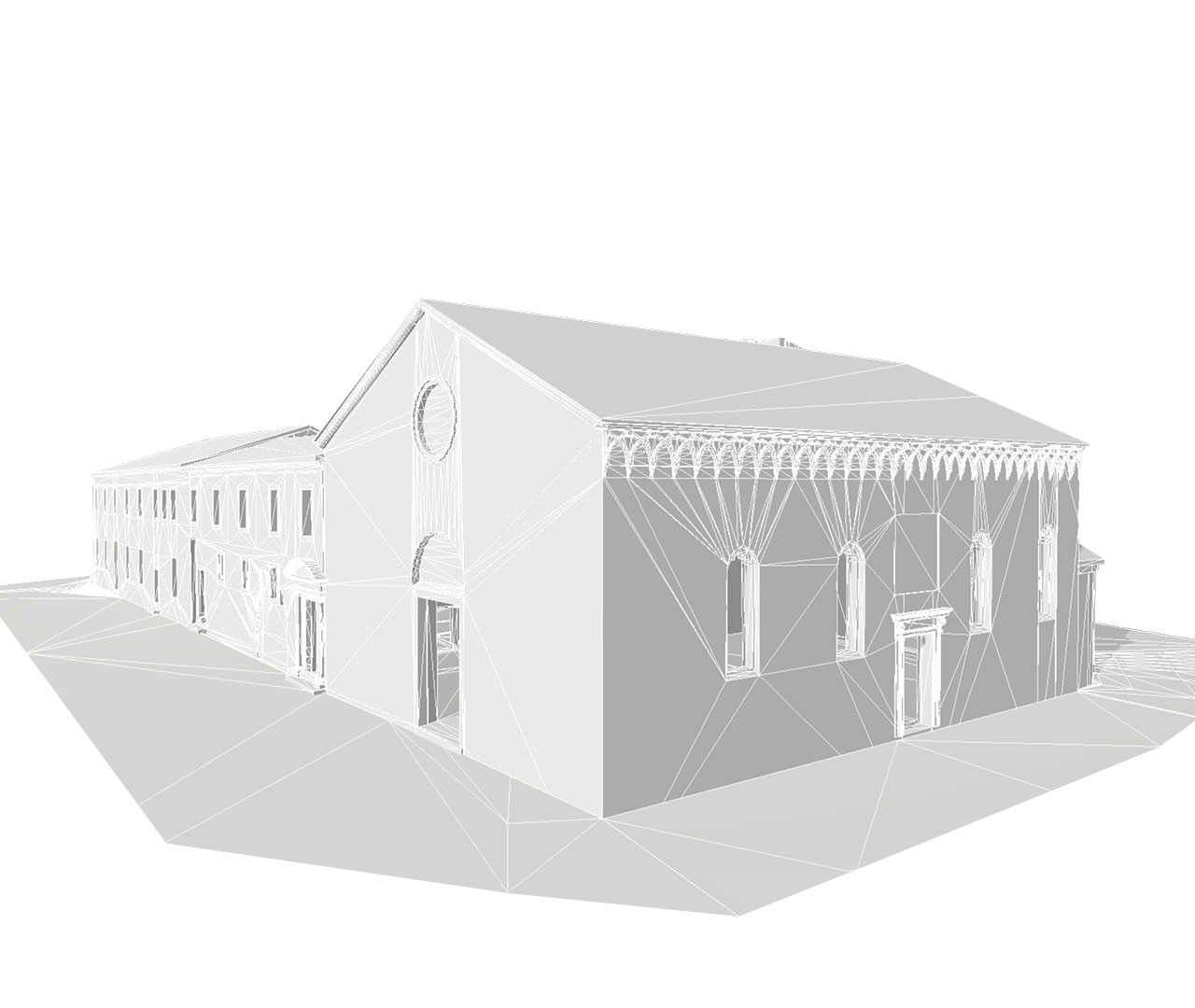 3D
LIM

® MODELS

Lidar Information Model
The proprietary application EasyCUBE LIM® (Lidar
Information Model) can be integrated in AutoCAD
and BricsCAD (plugin CloudCUBE) to create
Advanced 3D models starting from laser scans.
These models avoid the arbitrary interpretations
of geometrics aspects, common in 2D representations
and 3D BIM models, offering thus safer analysis
and designing processes, as well as certain results.
3D
PDM

® MODELS

Photo 3D Model
The proprietary technology EasyTexture
enables to rigorously "dress" the LIM®
model with photographic images, thanks
to a digital photogrammetric technique
based on 3D control points.
The resulting PDM® model is thus suitable
for metrological surveys and the analysis
of deterioration processes, damage,
stratigraphy, etc.
3D VR
TIN
BIM

LIM®

PDM®

2D representations.
◉
◉
◉

◉

◉

Static and dynamic visual simulation.
◉
◉
◉

◉

◉

3D informative model.
◉

◉

◉

Faithful to reality and highly accurate 3D model.
◒

◉

◉

Automatic calculation of the surface area of architectural, structural, decorative elements, etc.

◉

◉

Metrological analysis of each element of the 3D model.
◒

◉

◉

Segmentation of the photogrammetric 3D model based on deterioration processes.
◒

◉

Segmentation of the 3D model on the basis of material and chronological stratigraphy.
◒

◉

Graphic representations (plans, sections and views) with precise orthophotomaps.
◒

◉

◉ Full functionality. | ◒ Limited activity depending on the number of polygons.
EASYCUBE
PRO
Developed by designers for designers
Being developed also for non-expert users,
EasyCUBE PRO is simple and intuitive.
It can be applied to various working fields,
several kinds of metrological analysis and
it can automatically realize the
Landscape 3D restitution.
EasyCUBE PRO can be purchased separately
or in bundle with laser scan and
reverse modelling services.
TECHNOLOGIES FOR THE
USE

OF THE ADVANCED 3DThe technologies to employ Advanced 3D models are

available for purchase in the Online Shop
×
Red Castle - Tripoli Libya
×
Museo della Battaglia - Vittorio Veneto Italy